Smoothie Company Faces Massive Class Action Alleging PFAS Contamination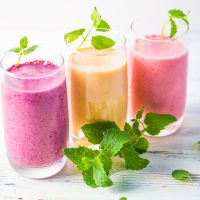 One of the country's largest providers of fruit smoothies has been hit with a putative class action in a New York federal court, alleging that the company's products contain toxic PFAS chemicals. The proposed class action is just one of an ever-expanding list of cases concerning so-called "forever chemicals," a trend that is likely to continue for the foreseeable future. Continue reading to learn about the allegations and the PFAS litigation wave. For help defending against product liability and toxic tort claims, call a dedicated New York insurance coverage defense attorney for advice and representation.
Customers Allege Bolthouse Farms Deceptively Marketed Fruit Smoothies Despite PFAS Dangers
Bolthouse Farms is a major provider of refrigerated beverages nationwide. Among other things, the company sells ready-to-drink fruit juices and smoothies. A customer recently filed a lawsuit in the Eastern District of New York alleging the company lied by marketing its Green Goodness smoothie as containing "100% Fruit Juice" when, in reality, the product contains per- and polyfluoroalkyl substances (PFAS).
According to the class action complaint, Bolthouse Farms has engaged in "pervasive marketing efforts" presenting its smoothies as healthy, natural fruit beverages. The company specifically targets "health-conscious consumers who reasonably believe that the Product is free from artificial ingredients, including chemical ingredients which are known to be harmful to human health on its website." The plaintiff alleges that, despite these representations, independent testing identified material levels of PFAS in the Green Goodness smoothies.
PFAS, commonly called "forever chemicals," are man-made chemicals used in manufacturing a variety of consumer products. PFAS have been used in everything from non-stick skillets and clothing to cosmetics, food packaging, and electrical insulation. Environmental and safety advocates have begun discouraging the use of PFAS in recent years in light of evidence suggesting deleterious health effects. The Bolthouse Farms plaintiff points to EPA findings and studies showing PFAS exposure can lead to a litany of health problems including reproductive issues for women, developmental issues in children, increased cancer risk, immunodeficiencies, and other maladies.
The plaintiff seeks to represent a nationwide class of customers who purchased Green Goodness as well as a New York subclass. She alleges violations of the federal Magnuson-Moss Warranty Act, state-level deceptive marketing laws, breach of warranty, unjust enrichment, and fraud. The complaint seeks damages in excess of $5 million, including restitution to the class, statutory damages, attorney fees, civil penalties, and other appropriate relief.
We've seen a rise in the number of PFAS lawsuits and governmental enforcement actions in recent years, even as states move to clamp down on the use of "forever chemicals." The claims against Bolthouse Farms signal even further expansion of the PFAS litigation wave, moving from textiles and cosmetics into food product development. We can expect to see more claims like those brought against the smoothie maker for the foreseeable future, especially in light of the parallel trend of claims being brought against food product manufacturers for alleged misuse of the word "natural." If the presence of "synthetic" vitamin C in a product can give rise to false advertising claims based on the use of the term "all-natural," the possible presence of PFAS is sure to rile up plaintiffs' attorneys nationwide as well.
For thorough, comprehensive legal guidance on a New York insurance defense, toxic tort, or products liability claim, contact the Islip offices of Richard A. Fogel at 516-721-7161.