Private and AG-Led PFAS Lawsuits on the Rise as States Pressure Senate to Pass PFAS Legislation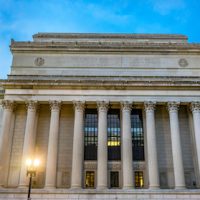 The latest wave of environmental contamination and toxic tort lawsuits targets so-called "forever chemicals"–poly- and perfluoroalkyl (PFAS) chemicals that persist in the environment and carry alleged health risks. These chemicals have been present in a wide range of consumer products since the 1940s, showing up in everything from textiles to Teflon, waterproof clothing, and firefighting foam. States around the country have begun pursuing enforcement actions against PFAS manufacturers. As we've discussed before, manufacturers of lip balm and other products are also being targeted by consumer class actions.
Below, we discuss proposed legislation, the enthusiastic support from more than a dozen attorneys general around the country, and the PFAS lawsuits that have arisen to date. If you are facing a civil lawsuit or state enforcement action regarding PFAS or other chemical exposure, call a seasoned New York toxic tort defense attorney for advice and representation.
State Attorneys General Demand Action from Congress as PFAS Lawsuits Grow Nationwide
Attorneys General from New York, California, Massachusetts, the District of Columbia, and other states–19 in total–recently penned a letter to the U.S. Senate encouraging the chamber to pass a defense authorization bill addressing PFAS. Specifically, they called on the Senate to incorporate PFAS response items included in the House-passed version of the National Defense Authorization Act (NDAA) for Fiscal Year 2023. The House-passed NDAA includes provisions requiring the Department of Defense (DoD) to take a more active role in preventing and remediating PFAS contamination, as well as requiring PFAS-related research and response actions by other agencies including the Department of Health and Human Services (HHS) and the Environmental Protection Agency (EPA).
New York Attorney General Letitia James led the charge in a similar team-up last year, urging the Senate's Committee on Environment and Public Works (EPW) to pass the PFAS Action Act of 2021, which had already passed the House. The EPW reviewed but never acted on the 2021 bill. Other, more targeted actions–bills targeting PFAS spread at commercial airports and protections for first responders–have had more success in the Senate.
The instant letter comes amidst state enforcement actions against PFAS manufacturers around the country. In 2019, AG James brought an enforcement action against 3M, DuPont, and several other chemical and firefighting foam manufacturers alleging water contamination caused by their products. Massachusetts AG Maura Healey filed claims against more than a dozen PFAS manufacturers in May 2022, including DuPont and 3M, which was followed by state actions in Florida, California, and other locales. More than 15 PFAS contamination lawsuits have been brought by state AGs over the last few years.
A number of class actions have also been filed against PFAS manufacturers. Even just in New York, several significant settlements have already been reached. In 2021, residents of Petersburgh, New York, obtained a $23.5 million settlement with Taconic Plastics Ltd. for alleged exposure to perfluorooctanoic acid (PFOA), shortly after residents in Hoosick Falls reached a $65.25 million settlement with Saint-Gobain Performance Plastics, Honeywell International and 3M for alleged PFOA exposure. Many other cases have reached similar multi-million-dollar settlements around the country, and many more lawsuits are being filed each month.
Several states have banned the use of PFAS in consumer products, although the EPA and other federal regulators have yet to take strong action. Companies manufacturing products that now contain or have in the past contained PFAS should be on the defensive, watching out for any PFAS-related actions. The PFAS movement is only just beginning.
For experienced and effective legal guidance on a New York lead paint, landlord defense, insurance coverage, toxic tort, or products liability claim, contact the Islip offices of Richard A. Fogel at 516-721-7161.