The Next Wave of Toxic Tort Class Actions: PFAS and Cosmetics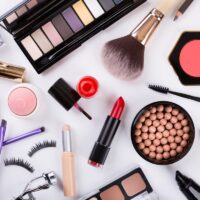 Toxic exposure lawsuits are nothing new. One of the most famous toxic tort cases centering around a California town's exposure to chemicals from a nearby Pacific Gas & Electric (PG&E) plant was even turned into a Hollywood blockbuster film starring Julia Roberts. Lately, there's been a new target for the ire of plaintiffs' lawyers and concerned consumers: per- and polyfluoroalkyl substances (PFAS), also called "forever chemicals," in certain consumer products. Several class actions are already underway targeting products in the cosmetic industry, and the Environmental Protection Agency (EPA) has announced a targeted effort to address alleged health and environmental concerns regarding these chemicals. Read on for a discussion of a couple of the more prominent cases announced to date. If you are facing toxic tort or products liability allegations, call a zealous New York products liability and toxic tort defense attorney for advice and representation.
PFAS in Cosmetics
PFAS, sometimes referred to as "forever chemicals," are a broad category of human-made chemicals utilized in manufacturing a variety of products. The FDA has noted that PFAS are added to cosmetic products such as lotions, cleansers, nail polish, lipstick, and eye makeup to condition, smooth or make skin appear shiny. PFAS also serve to render cosmetic products more durable and increase water resistance. A recent study also noted that PFAS serve to increase skin absorption of products and improve the appearance or texture of the skin.
Burt's Bees PFAS Class Action
Burt's Bees and its parent, The Clorox Company, are facing a nationwide class action alleging that though their products are advertised as "clean" and "natural," they actually contain harmful PFAS. The lawsuit targets a number of Burt's Bees product lines, including Burt's Bees Lip Shimmer, Lip Shine, Matte Stick, Satin Lipstick, and Nourishing Mascara. The lawsuit, filed in the Northern District of California, proposes to represent a nationwide class of "all consumers who purchased certain Burt's Bees Lip Products" during the broadest time period they can include under the law.
According to the complaint, Burt's Bees and Clorox gained consumer trust by specifically marketing their products as "kind to skin & planet," representing that their products are "consciously crafted with ingredients from nature," with "over 95% natural origin." The companies advertise their products as "100% natural" and produced without "chemicals of concern."
Despite these representations, as alleged by the complaint, the cosmetics contain undisclosed PFAS. Independent studies found PFAS present in many cosmetic products, even though the labels on those products neglected to list such chemicals as ingredients. The defendants allegedly took "active and ongoing steps to conceal the presence of PFAS chemicals" in their products.
The complaint alleges that PFAS can cause "a variety of negative health effects" such as damage to the liver and thyroid. The presence of PFAS in cosmetics is allegedly concerning because of the risk of ingestion through the mouth, exposure to the eyes, and general absorption through the skin.
Almay, CoverGirl, Other Manufacturers Hit With PFAS Lawsuits
Another recent class action targets Almay Inc. and Revlon, Inc. in New York federal court, with allegations mirroring those of the Burt's Bees lawsuit. Almay and Revlon allegedly marketed Almay products as "clean" and specifically suited for sensitive skin. They claim to be "extremely selective" about the ingredients in their products. Despite these advertisements, their products allegedly contain undisclosed PFAS. The Almay plaintiffs, like the Burt's Bees plaintiffs, allege that reasonable consumers would not have purchased these products had they known about the presence of "harmful PFAS." Other cosmetic giants including Shiseido, CoverGirl, and L'Oréal have been hit with similar allegations.
An Oncoming Wave of PFAS Litigation
The catalyst for these lawsuits appears to be a June 15, 2021, study published in the Journal of Environmental Science and Technology Letters, which analyzed a variety of cosmetics sold across the U.S. and Canada and purportedly found PFAS present in over half of the products tested. Manufacturers of cosmetic products should prepare to defend themselves against similar litigation as well as regulation from the FDA, EPA, and other agencies.
The cosmetics industry, for its part, has claimed that the dangers of PFAS are overblown. Cosmetic chemists counter that while some PFAS compounds are harmful, others pose no health risks. The chemicals that are added purposefully to consumer products have been tested and deemed safe for human use by the cosmetics ingredients review boards.
For experienced and effective legal guidance on a New York insurance defense or toxic tort claim, contact the Islip offices of Richard A. Fogel at 516-721 -7161.