Broadway Theater Operator Sues Insurer for Coronavirus Coverage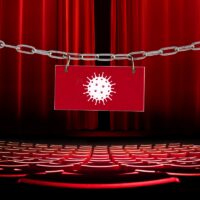 We recently discussed the anticipated rise of coronavirus insurance coverage lawsuits. As businesses around the country falter due to state-mandated closures, quarantine orders, and a general public reluctance to risk exposure to the novel coronavirus, many are turning to their business interruption insurance and other hazard claims for relief. One major theater operator in New York recently filed suit in federal court against its insurer after being denied coverage for coronavirus-related claims. Read on to learn about the case, and call a knowledgeable New York insurance coverage defense attorney with any questions or for help defending against insurance coverage.
New York Theater Claims Right to Coronavirus Coverage
Jujamcyn Theaters operates five major Broadway venues. It boasts theaters that host popular Broadway hits, including The Book of Mormon, Frozen (before its recent closure), Moulin Rouge and Mean Girls. All Broadway theaters, including the five operated by Jujamcyn, have been closed since March 12 in compliance with executive orders issued by New York Gov. Andrew Cuomo and NYC Mayor Bill de Blasio relating to the coronavirus pandemic.
According to the lawsuit, after Jujamcyn was forced to close, it sought coverage under its property insurance policy from Chubb group's Federal Insurance Company and Pacific Indemnity Company. The insurer denied the property insurance claim and paid out only $250,000 under the theater owner's business interruption insurance coverage. Jujamcyn argues that it should be entitled to tens of millions of dollars, given the months-long loss of business already suffered and the fact that theaters are expected to remain closed for many months to come. They also contend that they will likely need to incur additional costs by making physical alterations to buildings in response to the risk of virus spread, including the installation of protective barriers and partitions, alterations to the airflow and filtration systems, and potential alterations to the structure of the buildings themselves.
Federal Insurance denied the property damage claims because there was no "direct physical loss or damage." They argue the policies are meant to cover misplaced earnings when a disaster causes physical damage to a building and the premises remain under closure and construction, interrupting business for that reason. As we have seen with other coronavirus coverage lawsuits, Jujamcyn has responded by arguing that the coronavirus does trigger physical harm and/or bodily loss because the virus is a physical entity that can cling to surfaces or hover in the air.
The case was filed in the Southern District of New York federal court. The theater company's claims represent one of the larger coronavirus coverage claims to date, and its outcome could be a harbinger of things to come for insurance providers. It remains to be seen how the SDNY and other federal and state courts will handle such claims.
For seasoned and effective legal guidance on a New York insurance defense or toxic tort claim, contact the Islip offices of Richard A. Fogel at 516-721-7161.