Insurers Prevailing in Most COVID-19 Business Interruption Litigation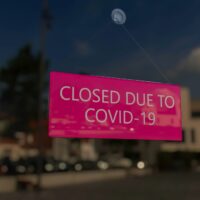 We've been keeping a close watch on COVID-19-related business interruption lawsuits in a variety of industries around the country. Based on what we've seen, insurers have had the advantage in court more often than not. Even with more wins than losses so far, however, experts estimate that the coronavirus pandemic will have exacted a huge toll on the insurance industry, even in light of the virus waivers added to many policies after the SARS outbreak in 2003. Read on for an update on the state of coronavirus business interruption litigation, and call a knowledgeable New York insurance coverage defense attorney for help defending against overbroad insurance coverage claims.
Baseball Teams and California Restaurants Lose, Florida Doctor and Missouri Hair Salons Keep Claims Alive
As we have previously discussed, insurance providers have been largely successful in denying business interruption claims related to the COVID-19 coronavirus pandemic by pointing to "direct, physical loss" policy language. Business interruption claims are property loss claims, and property claims require property damage. The potential presence of a virus and/or the fear of spreading the virus in a given location does not constitute physical damage the way fire, flood or tornado would. Policies with explicit exclusions for virus-related losses have been the most successful with regard to limiting claim payouts. Many of these cases have been dismissed by judges based purely on policy language in the early stages of litigation, before costly discovery and other litigation processes have even begun.
Twenty-four minor league baseball teams from a variety of states filed lawsuits after being denied business interruption claims. While Major League Baseball managed to play a 60-game regular season, minor league clubs were not so lucky. Teams that essentially lost their ability to play at all for the entirety of 2020 filed business interruption claims. A federal judge in Arizona dismissed the claims of all the minor league teams based on language in the policies excluding losses covered by a virus. The court rejected arguments that the losses could have been caused by government orders rather than the virus itself; such orders clearly resulted from the virus. A famous Hollywood restaurant also lost its claim in light of virus exclusion language.
A gynecologist in Florida is among those whose claims have survived. Sentinel Insurance Co.'s policy stated that it excludes virus claims, but the doctor argued that the language used in the policy was ambiguous. The federal judge agreed and denied dismissal, letting the case proceed. Likewise, a federal court in Missouri ruled that the virus made a series of restaurants and hair salons "unsafe and unusable, resulting in direct physical loss to the premises and property," allowing business interruption claims to proceed.
These are just a few of the cases that have been decided in the last few months, and many more claims are ongoing. According to tallies put together by insurance litigation observers, as of late November, there have been at least 53 rulings in favor of insurance providers and only 18 rulings against them. Federal courts have been significantly more friendly towards insurance providers, while state courts have been more split in their rulings.
Even though insurers have been winning many of these suits, insurance providers are expected to take significant losses. Chubb Ltd., for example, reported $1.16 billion in COVID-19 losses. The insurance industry overall is expected to face at least $100 billion in underwriting losses related to coronavirus claims. Careful litigation strategies and heavy reliance on clear and unambiguous policy language are keys to winning these claims and keeping insurance providers afloat.
For dedicated and comprehensive legal guidance on a New York insurance defense or toxic tort claim, contact the Islip offices of Richard A. Fogel at 516-721 -7161.