Court Rules that Additional Insured Coverage is Primary, Despite Contrasting Rulings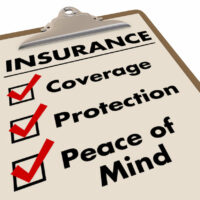 A Manhattan trial judge has ruled that a CGL policy which includes a primary and noncontributory clause provides primary coverage for all additional insureds, despite different outcomes involving similar policies in other New York courts. Learn more about the case below, and contact a New York insurance coverage dispute attorney for help with your coverage issue.
Supreme Court Judge Debra James' recent decision was issued on a summary judgment motion filed in the case titled Mazo v. DCBE Contracting, Inc. The case centers on injuries suffered by an employee of a property management company servicing a building that was under construction. The employee suffered serious injuries when he fell through a hole in the floor created for the installation of a new HVAC system. The employee filed suit against the building's owner and the general and subcontractors working on the project.
Subcontractor Iconic, the HVAC contractor, had obtained an additional insured policy covering both the building's owner and the general contractor, DCBE. The contract contained a primary and noncontributory endorsement that explicitly governed the relationship between Iconic and the building's owner, but there was no similar provision between Iconic and DCBE. Primary and noncontributory provisions—also commonly found as policy endorsements, as in the current case—have become more and more common in CGL policies. These clauses essentially mandate that the coverage the policy provides to additional insureds will serve as excess coverage unless the trade contract linking the named and additional insureds mandates that the additional insured coverage be primary coverage.
When DCBE sought coverage under the additional insured policy, Iconic insisted that only excess coverage for DCBE was available under that policy. In a ruling on a motion for summary judgment, Judge James sided with DCBE and ruled that the additional insured coverage should be primary. The opinion cited Pecker Iron Works of New York, Inc. v. Travelers Ins. Co., a 2003 New York Court of Appeals case, for the holding that, where a policy contains a primary and noncontributory endorsement, coverage for an additional insured will be primary even if the contract between the additional and named insured didn't require that it be primary.
The opinion went on to mention other Appellate Division cases that ruled differently on similar facts. Namely, the opinion cited a 2015 First Department case titled Kel-Mar Designs, Inc. v. Harleysville Insurance Co. of New York and a 2017 Second Department case titled Poalacin v. Mall Properties, Inc. where a lack of a requirement between the named and additional insureds that coverage be primary resulted in a finding that the additional insured policy should be treated as excess coverage. Nevertheless, Judge James ruled that the coverage should be primary in this case based on the 2003 Court of Appeals ruling.
If you need guidance on an additional insured coverage issue or insurance defense matter in New York, contact the Islip offices of Richard A. Fogel at 516-721-7161.