Who is an Insured Under a Commercial General Liability (CGL) Policy?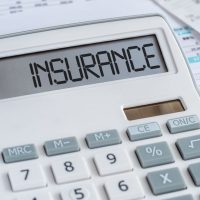 When it comes to Commercial General Liability (CGL) insurance policies, a critical threshold question often arises regarding who is an insured under a CGL policy. Understanding the answer to this question and related issues is pivotal in the context of insurance law, as it directly influences the extent to which a party may be covered under a policy for potential liabilities. Read on for a discussion of this critical area, and contact the Law Offices of Richard A. Fogel, P.C., for a consultation with a knowledgeable and experienced New York insurance defense lawyer.
What Is a Commercial General Liability Policy?
A Commercial General Liability (CGL) policy is designed to protect businesses against liabilities arising from bodily injury, property damage, and personal and advertising injury claims. It is a comprehensive package that aims to safeguard a business from various risks it might encounter in day-to-day operations.
The Named Insured
The first and most obvious entity that is insured under a CGL policy is the "Named Insured," which is explicitly mentioned in the policy documents. In most cases, the Named Insured is the business entity that has purchased the insurance coverage. The rights and responsibilities under the policy generally revolve around this entity, which is often obliged to report any incidents that may lead to a claim.
Additional Insured
Apart from the Named Insured, CGL policies may also cover "Additional Insureds." These are entities or individuals added to the policy either by endorsement or directly within the policy terms. In New York, these can include landlords, subcontractors, or even business partners involved in joint ventures. The scope of coverage for Additional Insureds can vary and is generally outlined in the Additional Insured endorsement.
Employees and Volunteers
Employees, officers, directors, and in some cases, volunteers acting on behalf of the Named Insured, may also fall under the umbrella of "insured" under a CGL policy. It's crucial to note that while these individuals might be covered for acts performed in the scope of their business duties, intentional and illegal acts are typically not covered.
Who Isn't Covered?
Not everyone involved with a business is automatically covered under a CGL policy. Independent contractors, for instance, are usually not considered insured. They are generally required to have their own insurance coverage. Similarly, vendors or clients benefiting from your services might not be covered unless explicitly added as Additional Insureds.
Specificities in New York CGL Policies
It's important to acknowledge that insurance defense law can vary by state. In New York, the regulations and case law surrounding who qualifies as an insured under a CGL policy are quite nuanced. New York courts will look into the specific language of the policy and any applicable endorsements when determining who is an insured.
Contact the Law Offices of Richard A. Fogel, P.C., for Help With Insurance Coverage Litigation in New York
Determining who is an insured under a CGL policy is a complex topic that carries significant implications for businesses and legal practitioners alike. Each CGL policy is unique, and reading the terms carefully can help clarify who is covered and to what extent. For help with coverage litigation surrounding a commercial general liability policy, reach out to the Law Offices of Richard A. Fogel, P.C., by calling 516-721-7161 for sound and practical legal advice in insurance matters in New York.