Trial Set to Begin Against Pizza Oven Manufacturer on Asbestos Claim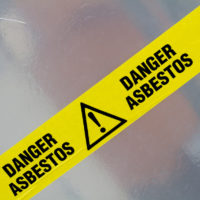 Two asbestos cases are now moving forward to trial in New York City. Jury selection began on October 19th on the case consisting of two consolidated claims of individuals who claim that they were exposed to asbestos from the pizza oven in pizzerias where the claimants worked. Plaintiffs Salvator (now deceased) and Giovanna Murabito allege in a claim against Aerco International that Salvator was exposed to asbestos when he worked in a pizzeria while he was in high school, during the ten years he owned a pizzeria, and while working part-time for pizzerias after this. The suit claims that scraping and brushing the pizza ovens' decks resulted in asbestos exposure, and Murabito's case of mesothelioma. The case with which the Murabitos' claim was consolidated is titled Balacich et al. v. Air & Liquid Systems Corp. et al., and also involves a group of plaintiffs who claim to have been exposed to asbestos while working with pizza ovens.
These cases are the second of three groups of asbestos trials moving forward, consolidated into groups of factually-similar cases by Judge Cynthia S. Kern in April of 2015. The nine plaintiffs were separated into three groups based largely on the types of asbestos exposure that the plaintiffs experienced and the types of cancer the plaintiffs developed. In the current group, both claims involve plaintiffs who had been exposed to asbestos from pizza ovens, and both groups had developed mesothelioma. The court acknowledged that one of the plaintiffs (Mr. Murabito) had passed away before his matter could move to trial, but still found the matters sufficiently factually similar to be combined. Defendants had raised concerns over the fact that Plaintiff Murabito had spent time in the Army, while the plaintiffs in Balacich had not, asserting that this could have led to different exposures. Judge Kern was not convinced that this fact made the cases sufficiently dissimilar to proceed separately. The court also rejected the defendants' argument that the plaintiffs' dissimilar forms of mesothelioma made the cases too different to proceed together.
For knowledgeable and experienced representation on your asbestos, toxic tort, or other insurance defense claims in New York, contact the Law Offices of Richard A. Fogel, P.C. at 516-721-7161.