Third Parties May Have Greater Duty to Warn after Recent Case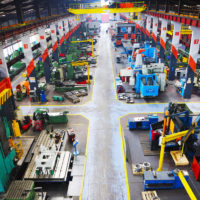 Manufacturers have long understood that they have a duty under the law to warn customers and consumers that their products carry risk of injury or illness, if such a risk is known. Even where the risk is carried not by something the manufacturer has made, but by a component integrated into their product that was made by another manufacturer, the duty to warn still exists. This duty may now extend beyond harms that could arise from the product itself, but from future dangerous uses of the product. Two recent decisions from New York's highest court, the Court of Appeals, both concluded that one manufacturer had a duty to warn about the risks from working with asbestos, which this company did not use.
The recent cases, titled Dummitt v. A.W. Chesterton and Suttner v. A.W. Chesterton, arose out of New York's consolidated asbestos cases. The defendant in the most recent decisions, Crane Company, manufactured valves which contained no asbestos, but which were often used in industrial settings alongside gaskets and packing material that contained asbestos. Ronald Dummitt and Gerald Suttner made frequent use of the valves Crane manufactured in their industrial jobs in the '60s and '70s, each eventually contracting mesothelioma. Among the defendants to their successful personal injury lawsuits was the Crane company.
Crane appealed the decisions finding them among the parties liable to Dummitt and Suttner, pointing out that they did not have a duty to warn about the asbestos contained in gaskets and packing they did not make. Relying on case law which had been used for years to support such arguments, Crane argued that manufacturers had no duty under the law to warn about dangers posed by third-party products, since Crane had no say over how these items were manufactured, and since it had not placed those items into the stream of commerce.
The Court of Appeals disagreed, concluding in its opinion that manufacturers have "a duty to warn of the danger arising from the known and reasonably foreseeable use of its product in combination with a third party product which, as a matter of design, mechanics or economic necessity, is necessary to enable the manufacturer's product to function as intended." In other words, if the product the manufacturer makes is necessarily used with one it knows to be harmful, then the manufacturer has to warn the consumer of this fact. The court's opinion pointed out that Crane valves "could not practically function" without use of the asbestos-containing gaskets and packing, and noted that the manufacturer's duty to warn regarding third-party products could arise where the manufacturer was in a "superior position" to understand the risks involved in the likely use of its products. The opinion described evidence of the fact that Crane had been aware of the dangers of asbestos in the '70s, but had not warned users of the dangers of its own asbestos-containing products until many years later. Essentially, the court agreed with the plaintiffs' assertion that, since Crane had an interest in its products being purchased, and since those products were almost necessarily used with asbestos-containing gaskets and packing, Crane played an "indirect" role in the distribution of the asbestos-containing products, creating a duty to warn.
For assistance with legal issues relating to product liability, toxic torts, or insurance coverage litigation matters, contact the law offices of Richard A. Fogel for a consultation on your case, at 516-721-7161.