New York Appellate Court Limits Specific Causation Requirement in Asbestos Litigation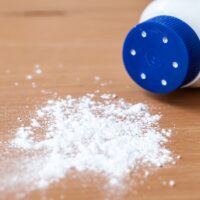 Causation is one of the most hotly-contested issues in toxic tort cases. Plaintiffs must show not only that a product causes disease, but also that exposure to the product caused the plaintiff's disease in that specific case. A recent decision by the Appellate Division, First Department, could have a significant impact on proving specific causation in toxic tort cases in the future. Read on for a discussion of the appellate court's decision, and speak with an experienced New York toxic torts defense attorney if you need help defending against toxic tort claims.
Appellate Division Finds Causation Despite Absence of Any Quantification of Exposure
The recent case of Nemeth v. Brenntag North America concerned the plaintiff's claim that using the defendants' talcum powder products caused the plaintiff to contract peritoneal mesothelioma. The plaintiff died shortly before the trial. The jury found that the defendants' talcum products contained asbestos, about which the defendants knew or should have known, and that her exposure to that asbestos proximately caused the plaintiff to contract mesothelioma. They awarded her estate $15,000,000 and her widower $1,500,000 for loss of consortium. The defendants appealed the verdict, claiming it was against the evidence.
The appeal turned primarily on whether the evidence of causation was sufficient. Pursuant to the rule the New York Court of Appeals laid out in the case of Parker v. Mobile Oil Corp, any toxic tort plaintiff must show the following:
1. A plaintiff's exposure to a toxin;
2. The toxin is capable of causing a particular illness (general causation); and
3. The plaintiff was exposed to sufficient levels of the toxin to cause the illness (specific causation).
The plaintiff's evidence of exposure included the following: (1) she used this brand of talcum powder for around seven minutes every day over an 11-year period, which made air "very dusty" upon use; (2) her expert geologist testified that jostling a sample of the brand of talcum powder tended to loose millions of asbestos fibers into the air; general testimony about asbestos exposure causing mesothelioma. The medical testimony did not extend to connecting asbestos-contaminated cosmetic talc (the product at issue) to peritoneal mesothelioma, the specific disease contracted by the plaintiff.
Before Parker, New York courts had deemed that exposure to clouds of asbestos dust was sufficient for causation. After Parker, a New York court in the Matter of NYC Asbestos Litigation (Juni) threw out a plaintiff's claims based only on expert testimony that the plaintiff's asbestos exposure, in general, was "regular." Merely being "regularly" exposed to friction products containing asbestos as an auto mechanic was not sufficient quantification of exposure to satisfy specific causation.
In Nemeth, the Appellate Division walked back the specific causation requirements that Matter of NYC Asbestos Litigation (Juni) appeared to put in place for asbestos cases. The court emphasized that Parker "recognizes that mathematically precise quantification of exposure to a toxic substance, years after a plaintiff's exposure to such substance, may be impossible and, consequently, alternative means of proof should be available for an injured plaintiff to pursue what may otherwise be a valid claim." Some effort at quantification is still necessary, but courts will grant plaintiffs leeway when proving the exact amount of the chemical to which a plaintiff was exposed is unclear.
Specifically, in this case, the plaintiff's proof was deemed sufficient, without having to reference studies specific to these types of products and this exact type of mesothelioma and then determine if the plaintiff was exposed to at least that same amount of asbestos. General proof about asbestos and mesothelioma was good enough for the court, along with the plaintiff's testimony about exposure to talcum dust.
The decision could potentially seriously undercut defense arguments in talcum powder and asbestos cases. Defendants might have a difficult time using evidence merely showing that (a) peritoneal mesothelioma may have causes other than asbestos exposure; or that (2) mineral testing has shown that many talc samples are not actually contaminated with asbestos. The decision appears to significantly ease plaintiffs' burden of proving causation.
For dedicated, considered, and effective legal advice and representation regarding a New York toxic tort or insurance defense claim, contact the Islip offices of Richard A. Fogel at 516-721-7161.