Self-Serving Testimony Enough to Defeat Summary Judgment for Landlord on Notice Grounds in Lead Paint Case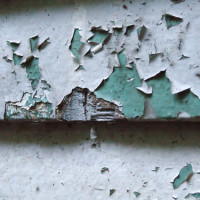 In a recent opinion released by the New York Appellate Division, 4th department (Buffalo), the court dismissed two of three landlords for failure to demonstrate notice of a lead paint hazard but held that the mother's testimony regarding what she told the third landlord raised a sufficient question of fact on notice to permit the case to proceed to trial.
In Kimball v. Normandeau, 132 A.D.3d 1340, 18 N.Y.S.3d 237 (4th Dep't 2015), the plaintiff appealed the dismissal of his lead paint claims against three different landlords who owned apartments in which he lived as a child. The Appellate Division agreed with the trial court that two of the defendants had no actual or constructive notice of the lead paint condition prior to the local county's department of health inspection, and upheld summary judgment in their favor. The court reached a different result regarding the third landlord holding that plaintiff's mother's self-serving testimony that she told the defendant that paint was peeling in their apartment, and that plaintiff suffered health issues as a result of exposure to lead paint in a past rental apartment, was sufficient to create a question of fact on notice pursuant to Chapman v. Silber, 97 N.Y.2d 9, 734 N.Y.S.2d 541 (2001), defeating summary judgment. The testimony satisfied two of the factors of the notice test set forth in Chapman: the landlord knew or should have known that paint was peeling; and the landlord knew or should have known that children could be harmed by lead paint. The case was sent back to the lower court for trial against the third defendant.
If you are in need of skilled and knowledgeable defense against claims based on exposure to lead paint, or regarding other claims against you in your role as a New York landlord, contact Richard A. Fogel for a consultation on your case at 516-721-7161.