Dispute between Reinsurer and Insurer Affirms Need to Make Terms and Expectations Explicit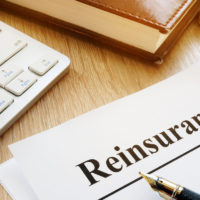 A recent decision issued by a federal court in the Northern District of New York, stemming from a ten-day trial between an insurer and reinsurer, offered a mixed outcome for the two parties. The decision issued in the case of Utica Mutual Insurance Company v. Munich Reinsurance America, Inc. offered a ruling on whether a follow-the-fortunes provision could be implied, as well as whether a reinsurer had a right to reimbursement for expenses it had already paid to the cedent. Learn more about the coverage dispute below.
Background of the Dispute
The underlying insured involved in the case was a manufacturer of products containing asbestos, to whom Utica Mutual had issued primary and umbrella insurance policies. Utica Mutual obtained two facultative reinsurance certificates from Munich Reinsurance America in 1973 and 1977, respectively. The underlying insured faced over 80,000 personal injury claims in the 1990s and 2000s for asbestos-related claims.
In the course of paying out these claims, Munich paid the limits of both certificates. Nevertheless, Utica filed a lawsuit against Munich claiming that, under the 1973 reinsurance certificate, Munich owed Utica over $2.7 million for additional loss expenses it incurred in the course of investigating and litigating the claims. Munich responded with a claim of its own, arguing that Utica owed Munich a reimbursement of nearly $800,000 in expenses for which Utica billed Munich under the 1977 certificate.
Additional Loss Expenses Claim Found to Fall Outside Coverage of Reinsured Policy
Utica argued that Munich owed the $2.7 million in additional loss expenses based on an implied follow-the-fortunes provision. These provisions obligate reinsurers to, essentially, trust the cedent's decisions about coverage, litigation of claims, and settlement, and to reimburse the cedent accordingly unless the reinsurer can prove that payments were made fraudulently or outside the scope of the original policy or the policy between the cedent and reinsurer. One basic example of a follow-the-fortunes provision would be something like, "Liability of the Reinsurer shall follow that of the Company."
Neither the 1973 nor 1977 certificates contained a follow-the-fortunes provision, and despite the fact that few policies did include such a provision in the 1970s, the court declined to find that such a provision should be implied by custom and practice. The court ruled instead that Munich should be obligated to pay only Utica's "proven liability" on the umbrella policy covered by the 1973 reinsurance certificate. Since that umbrella policy issued by Utica did not include coverage for expenses related to investigation, adjustment, and litigation of underlying claims, Munich had no reinsurance obligation to cover those expenses.
No Entitlement to Reimbursement of Voluntarily-Paid Expenses
In its own claim for payment, Munich argued that it was owed a refund of the $789,813 it paid toward supplemental expenses under the 1977 policy. Munich argued that, since these expenses were not part of the underlying coverage, it should be entitled to have those payments refunded. However, the court disagreed. At trial, evidence was presented to show that Munich was aware at the time that it was "being billed for expenses on an expense-supplemental basis," but that it had nevertheless chosen to cover the expenses without conducting a more thorough investigation into whether the expenses were truly subject to reinsurance coverage. Munich argued that these payments had been a "mistake of fact," but the court held that Munich should have investigated these payments more thoroughly before making them, and without that investigation, had voluntarily paid them, making the payments ineligible for reimbursement. The choice to pay these expenses was depicted as a business decision by Munich, which brought legal consequences regarding its right to later challenge whether it was obligated under the policy to make these payments. Munich's claim for reimbursement was denied.
Experienced New York Insurance Lawyer for Insurer Coverage Disputes
For seasoned, experienced, and professional legal help with a commercial general liability or coverage dispute in New York, contact the Long Island offices of Richard A. Fogel at 516-721-7161.