Potential Class Action Lawsuit Could Arise from Decades-Old Asbestos Injuries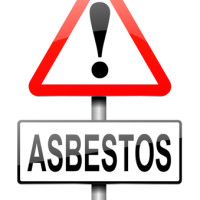 A piece of testimony in a 2009 lawsuit alleging injuries stemming from trace amounts of asbestos found in industrial talc may have opened the door for hundreds of new asbestos illness cases.
BASF SE is a German chemical manufacturing corporation that purchased Engelhard Corp., a talc producer, nine years ago, inheriting along with that purchase the company's liabilities. Presumably unbeknownst to BASF, Engelhard had long been concealing evidence regarding the asbestos content in the talc extracted from at least one of the company's talc mines. The industrial talc was used in a wide variety of products, including joint compound, wall board, auto body filler, and as a way to assist grip when working with tires. It appears that a tire worker's survivors filed a lawsuit in 1979 against Engelhard, alleging that the company's talc had caused the man's ultimately fatal case of mesothelioma due to being contaminated with asbestos. Evidence produced in that lawsuit included test results showing the presence of asbestos in talc extracted from one particular mine operated by Engelhard. When the lawsuit was settled, the evidence was sealed, and the allegedly-contaminated mine was closed. Engelhard's legal department instructed its employees to gather and turn over documents related to the mine, which the company's attorneys either placed in long-term storage or destroyed. It wasn't until decades later that this evidence reemerged. In 2009, a woman who had developed mesothelioma sued Engelhard, alleging that the illness developed as a result of the contaminated talc that remained on her father's clothes when he came home from work. The woman's father, a scientist for Engelhard, surprised everyone by testifying that research had shown asbestos contamination in the talc, but that the evidence had been destroyed after the 1979 lawsuit. This testimony was supported by another coworker, who had also seen the research showing asbestos was present in the talc. BASF settled the lawsuit out of court.
Attorneys for plaintiffs estimate that possibly 10,000 asbestos lawsuits could be reopened as a result of uncovering the long-concealed evidence of a link between the talc mine and asbestos-related illnesses. Currently, BASF is engaged in roughly 300 lawsuits related to the talc. It is currently attempting to defeat an effort by a group of six survivors of mesothelioma victims to sue BASF in a class action lawsuit, which has been filed in a New Jersey federal court and includes claims of fraud and fraudulent concealment.
BASF denies that these lawsuits have merit, and maintains that there is no evidence that being exposed to Engelhard's talc has caused any asbestos-related injuries. The company has admitted that some asbestos was present in the Engelhard-mined talc, but denies that it was enough to result in asbestos-related illnesses. BASF also argues that, even if it could be proven that the talc contained a toxic amount of asbestos, plaintiffs who claim that products such as joint filler and filling compound made them ill will have a hard time proving that it was Engelhard talc which was used in that particular product. The decades which have intervened since the original illnesses occurred will make proving the claims challenging, even if the plaintiffs are able to act on evidence which may have been wrongly concealed.