New York Governor Signs the Comprehensive Insurance Disclosure Act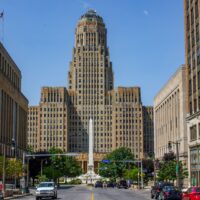 To cap off the end of 2021, New York Governor Kathy Hochul signed the Comprehensive Insurance Disclosure Act into law. The new law compels defendants to disclose a wealth of information about insurance policies as well as other information about legal claims shortly after a lawsuit is commenced. The insurance industry and the defense bar are less than thrilled about the imposing new requirements. To learn about the new insurance disclosure law, read on. Reach out to a knowledgeable New York insurance coverage attorney for help defending against overbroad insurance coverage claims.
New York Law Requires Full Disclosure of Insurance Information During Litigation
On December 31, 2021, Governor Hochul signed the Comprehensive Insurance Disclosure Act (CIDA) into law. CIDA was passed allegedly to reduce the use of "delay tactics" of insurance providers and defendants by compelling them to fully and accurately disclose all primary, excess, and umbrella insurance policies impacted by the claim at bar. Insurance companies and defense attorneys are not pleased with the new law, believing it will create onerous burdens for insurance carriers and defense counsel, requiring disclosure of information that might not even be relevant to the lawsuit at issue.
Pursuant to CIDA, defendants now face the following requirements in civil suits:
Within 60 days after serving an answer, defendants must provide plaintiffs with complete information regarding any insurance policy (primary, excess, umbrella) that could be used to satisfy a judgment.
Defendants must provide a complete copy of each and every policy, including declarations, insuring agreements, exclusions, endorsements, and other similar provisions.
Defendants have an ongoing obligation to keep their disclosures up to date, and they must provide plaintiffs with updated information within 30 days of receiving any information that renders the prior disclosures inaccurate or incomplete.
Disclosure includes eroding policies or policies that will soon reduce or erode due to past or pending legal claims, as well as the amount of attorneys' fees that have reduced the face value of the policy.
Disclosure includes contact information of insurance representatives and adjusters, as well as third party administrator representatives, as well as contact information for the parties to any actions that may reduce or erode the policy and contact information for the attorneys who received any attorney fee payments under the policy.
The disclosure obligation remains for the entire pendency of the litigation and up to 60 days after the settlement or entry of final judgment, inclusive of any appeals.
Less Imposing Version of CIDA Rumored
Although Governor Hochul signed the bill into law as it currently stands, her signing memo evidenced some sympathy for defendants. She stated that she agrees with the "intent of the bill" and that she "reached an agreement with the Legislature to ensure that the scope of the insurance coverage information that parties must provide is properly tailored for the intended purpose, which is to insure that parties in a litigation are correctly informed about the limits of potential insurance coverage."
Insurance industry insiders have circulated a possible amended version of CIDA that could be passed in the near future. Among other features, the amended CIDA would extend the time period for disclosures, more explicitly limit the "policies, contracts or agreements" to those that are actually related to the claim being litigated, and allow parties to submit a declaration regarding policy coverage rather than copies of the actual policies. Whether the amended version of this law will manifest and make it through the legislature (and the governor's desk) remains to be seen.
For dedicated and comprehensive legal guidance on a New York insurance defense or toxic tort claim, contact the Islip offices of Richard A. Fogel at 516-721 -7161.