Are Non-Assignment Clauses in Insurance Policies Enforceable?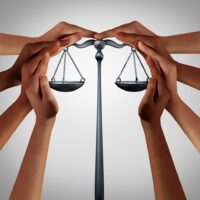 As a general rule, parties to a contract can agree that the rights and obligations under the contract are non-transferable. If one party ceases to exist or gets sold to another party, the contract ends. The parties would need to put that in writing, in an "anti-assignment" clause (meaning each party's rights under the contract cannot be assigned to a new party, and instead the new party will need to enter into its own agreement for a continued business relationship). Insurance policies are a special beast, however, and anti-assignment clauses are not always enforceable. A recent decision from the Commercial Division illustrates how the rules regarding the assignment of insurance coverage rights can complicate whether coverage is due. Read on for a discussion of the case, and call a knowledgeable New York insurance coverage defense attorney for help defending against overbroad insurance coverage claims.
Non-Assignment Clauses Are Not Enforceable With Regard to Pre-Assignment Losses
The case titled Certain Underwriters at Lloyd's v. AT&T Corp. concerned liability insurance policies originally issued to AT&T and later assigned to Nokia Corp. In 1996, AT&T spun off into three independent businesses, one of which was known as NS-MPG Inc. NS-MPG Inc. is now called Nokia of America Corporation. Nokia now faces thousands of asbestos-related personal injury lawsuits arising out of certain legacy businesses of AT&T. Nokia is defending those lawsuits as a successor to these legacy businesses.
Nokia claims that it is entitled to liability coverage under the insurance policies issued to AT&T. The insurers, in turn, claim that Nokia is not entitled to coverage because the policies contained anti-assignment clauses. The insurers filed suit for a declaratory judgment establishing that they are not mandated to cover Nokia for these losses, and Nokia filed a motion for summary judgment that they are entitled to coverage for appropriate claims under the policies as a matter of law.
First, Nokia proved that AT&T intended to assign the policies under their initial separation agreements. The court stated that no special language must pertain specifically to assigning insurance policies so long as the agreement should otherwise cover insurance. In this instance, the agreements defined "assets" to include "all rights in the nature of insurance, indemnification or contribution," and explicitly stated that the parties would be "successors-in-interest to all rights that any member of [AT&T] may have as of the Closing Date . . . under any policy of insurance issued to AT&T by any insurance carrier unaffiliated with AT&T."
The insurer countered that regardless of AT&T's intention, the underlying policies included anti-assignment clauses. While the general rule is that anti-assignment clauses in contracts are typically enforceable, insurance is a special case. The court explained that "under New York law, the enforceability of a no-transfer clause in an insurance contract is limited." The general rule in New York is that "a no-transfer provision in an insurance contract is valid with respect to transfers that were made before, but not after, the insured-against loss." So, a successor can rely on a policy to defend against losses for incidents that occurred before succession and assignment, but not for new losses incurred after assignment.
Typically, that would mean the insured must show the losses pertain to pre-assignment incidents. In this case, the insurance policies expired before the separation agreement was even effected. The asbestos lawsuits all pertain to incidents that happened before separation, while the policies were in effect. All of the proposed liabilities existed prior to separation and assignment of rights; as a matter of law, Nokia does not even need to prove that the losses claimed occurred before assignment because, by definition, all of the covered losses were pre-assignment.
In some cases, anti-assignment clauses will be enforced even if the incident happened before the assignment. The exception applies where pre-assignment losses are speculative, such as claims for lost profits; there, the insurance coverage is not assignable because the insurer's risk is so dependent on the nature of the policyholder. Here, however, there was no speculative claim for lost profits, and the risks were as known as they could be.
The court thus held that anti-assignment provisions in an insurance policy cannot be enforced with regard to pre-assignment losses, and here, Nokia is entitled to coverage for any such losses arising under the original policies.
For thorough and effective legal guidance on a New York insurance defense or toxic tort claim, contact the Islip offices of Richard A. Fogel at 516-721 -7161.