Mold in a Rental Unit: A Property Owner's Remediation Obligations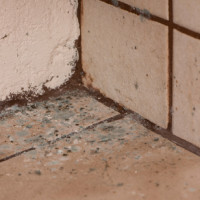 In a recent story that made its way to the news, a mother of six in Coney Island described her fight with the New York City Housing Authority (NYCHA) to have a mold infestation repaired in her Gravesend Houses apartment. The woman reported that the apartment had been inspected by the NYCHA over a dozen times, but that no action had been taken to remediate the problem. The NYCHA responded by saying that remediation was scheduled to begin in December of 2016. Ultimately, the woman turned to the civil rights advocacy group National Action Network for assistance, and between media attention and the group's efforts on her behalf, she and her children were relocated to a new apartment.
New York has uncommonly strict rules on air quality and mold in rental units. Property owners and landlords are well advised to remain vigilant against such issues developing to prevent costly lawsuits that are often excluded from coverage by liability insurance.
Mold is the most common living organism on earth and occurs naturally and invisibly in the air we breathe at all times. Airborne mold is referred to as "spores." It is extremely rare (one in ten million or more) for a person to have serious physical issues with mold spores in naturally occurring airborne concentrations. Such a person would have trouble breathing and functioning day to day. However, it is not uncommon for people to have mild, non-life threatening allergies to certain species of mold spores when they are in very high concentrations, and they are usually medically treated the same way as allergies to plant pollen. Mold's function in the ecosystem is to break down organic matter into compounds that are reused such as nitrogen and carbon. To accomplish this, invisible airborne mold spores will settle on dead organic matter and multiply, and when they multiply, they become visible to people, often appearing to humans as dark green or even black. For example, if you see a dead tree branch on the ground you will likely see mold growing on it that will eventually return the wood to the soil. Penicillin is a mold. Mildew is mold. When you see it, it is because it has settled on organic matter – "food," become sedentary and is multiplying on the food source. There many thousands of different species of mold. We all see and encounter airborne and non-airborne mold every day of our life.
When people see mold growing on material, sedentary mold, in a building rather than outside the building, they often refer to it as "black mold" and mistakenly fear that it is toxic to them. The ignorant beliefs over "black mold" can be traced to a series of widely publicized articles and interviews with Bianca Jagger in Manhattan in the 1990s who spread hysteria that mold was a deadly and imminent health threat without a scintilla of scientific or medical evidence to support her opinions. Of the thousands and thousands of naturally occurring species of mold, less than three percent produce a micro-toxin that is known to have some negative reaction in living things. Of those three percent that produce micro-toxins, ninety-seven percent are not known to be toxic in any way to humans. Thus, as far as human health is concerned, there are only three percent of the three percent of all mold species that are of concern, and those few of concern are proven to have human toxic effects only when they are eaten. For example, Stachybotrys, often cited by alarmist contractors, is only proven to have human health effects when it grows on corn in silos and the corn is then eaten by humans.
There is no generally accepted scientific or medical evidence that simply being in the vicinity of one of these species of mold while it is sedentary has serious health effects to humans. That of course does not stop aggressive contractors looking to make a buck from alarming tenants and landlords and advocating often completely pointless and unnecessary "air testing" and extensive "environmental remediation" for "black mold." Since mold is always in the air, testing the air proves nothing unless you compare it to the air outside the building to demonstrate that for some reason the concentration is greater in the building. If the air concentration in the building is significantly greater than outside, chances are you will already know it because the source has to be actively multiplying sedentary mold which you can see. People, animals and inanimate objects are not a source of mold. Mold is a living organism that is always present in the air. If concentrations are greater in a room than outside the room, it is because the naturally occurring mold is multiplying because there is a "food source" for it. For example, you will see more mildew in your shower than outside your shower.
You already know how to "remediate" mold: you do it every time you clean the mildew from your shower. Bleach kills mold, so a spray and a wipe will take care of any sedentary mold. The more difficult task is preventing it from returning. You need to know why it was growing in that location, and the usual answer is water.
Mold needs three things to become sedentary and multiply, and two of these things are always present in buildings: (1) room temperature; (2) organic matter (sheet rock, dust, exposed wood); and (3) moisture. The key factor for building owners is obviously moisture present. Often, mold is the result of a leaking pipe, radiator, window, or rain water leak. Thus, the key for landlords is preventing and repairing the leaks because once a leak occurs it can be devilishly difficult to find the cause and repair it.
While mold is not generally harmful to people, doctors will always err on the side of caution and recommend keeping persons with asthma or breathing issues away from obvious sedentary mold. Cleaning the mold will likely result in mold spores being released into the air so as a precaution, keep the tenants away until the process is complete, and ventilate the area.
If you are a property owner facing a legal dispute with a tenant, contact knowledgeable New York attorney Richard A. Fogel for a consultation, at 516-721-7161.