Law Offices of Richard A. Fogel Succeeds on Defense of Breach of Warranty Claim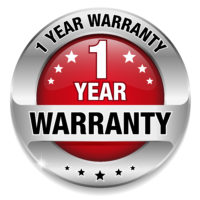 Limited warranties are designed to protect customers from losing money on obviously-defective products, ensuring that they are able to recuperate the costs of repairing or replacing an item that never served its intended purpose. However, as is indicated by the name, limited warranties are not intended to offer a refund to the customer under any and all circumstances. In fact, they limit the responsibility of the manufacturer or distributor of a product who has fulfilled the duties laid out in the contract. Our law firm was recently successful in defending our clients against a claim for damages under a limited warranty, where a customer claimed that an agreement was breached despite overwhelming evidence that the problems were caused by how the product was installed and used and not because of a defect, and despite our client's good faith efforts to remedy any problems even though they were not caused by a product defect. Our firm succeeded in having the customer's claim for breach of warranty dismissed, after we appealed the original denial of our request to dismiss to the New York Appellate Division.
Kourtides v. Weather Shield Manufacturing, Inc., was decided by the Second Department of the New York Appellate Division on October 7, 2015. In this case, the plaintiff purchased wooden ten foot doors which were made by our client Weather Shield and distributed by our client Window City in November of 2002. The custom doors were ordered primed but not painted so that the customers could paint the doors to match their décor. Weather Shield offered the plaintiff a one-year limited warranty on the doors, under which the plaintiff could have the doors repaired or replaced if defective, but the warranty expressly did not cover: damage caused by water infiltration on wooden exterior doors; installation issues; or painting or finishing. Installation and painting are done by contractors hired by the customer, not by the manufacturer. These ten-foot wood doors were installed as outswinging exterior doors from the house to the plaintiffs' backyard deck with an eastern exposure and no cover from any kind of overhang or roof. Not long after they were installed, the plaintiffs made a warranty claim, and our clients made a number of service calls to repair what were obviously installation issues as a goodwill gesture even though such repairs were not covered by the warranty. In subsequent years, several of the wood doors rotted as a result of water infiltration. Both parties' experts stated that rain from the eastern exposure had found its way into the wood where it was not sealed from water by paint and caused the wood to rot. The plaintiffs filed a lawsuit against our clients, claiming, among other things, that the manufacturer had breached the warranty to repair or replace defective doors. The trial court judge granted our summary judgment motion as to all claims except as to the breach of warranty claim which the court ruled was always a question of fact as a matter of law. We appealed that denial to the Appellate Division and succeeded in having the trial court's decision reversed, and the remaining claim dismissed.
The Appellate Division explained in its opinion that the plaintiff hadn't proved that our clients failed to uphold their end of the bargain. The Uniform Commercial Code section 2-719(2), which governs limited warranty provisions in New York State contracts, requires that parties to a limited warranty be bound by the agreement unless it "fails of its essential purpose." We argued that our clients had fulfilled their duties under the warranty which did not cover rot caused by water and even went well beyond the warranty by repeatedly repairing the doors for non-covered installation issues. We explained that wood rots when exposed to the weather and that we did not sell the plaintiffs rotted wood. A wood door is not protected from weather unless it is meticulously finished with paint or stain which is not done by the manufacturer, and that is the way these custom wood doors were ordered. The doors worked as doors when installed so they did not fail of their essential purpose, and nothing about the warranty defeated that purpose. They rotted because plaintiffs did not take care of them properly and installed them in a location where meticulous maintenance was essential. The Appellate Court noted that plaintiffs' expert essentially agreed with our expert that the rot was caused by the weather and that plaintiffs failed to produce evidence of a manufacturing defect or that our clients negligently repaired the doors. Thus, plaintiffs failed to provide evidence to support a claim that our client had failed to uphold the warranty.
For assistance with defending against claims of breach of warranty, product liability, contractual liability, toxic torts, or claims on insurance policies, consult the Law Offices of Richard A. Fogel, the Islip commercial defense attorney with a proven track record of success, at 516-721-7161.