Dealing With Penalties and Fees for "Immediately Hazardous" Lead-Based Paint Violations in New York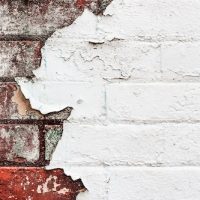 New York City Local Law 1 requires owners of multiple dwelling properties (e.g., apartment buildings) to take preventative measures related to lead-based paint. This mandate applies to all multiple dwellings built before 1960, as well as those erected between 1960 and 1977 where the owner has actual knowledge of the presence of lead-based paint. Preventative measures include providing annual notice to tenants, conducting annual inspections, and remediating lead-based paint hazards; the precise measures required depend on whether a child under six resides in the apartment.
Although this law has been on the books since 2004, lead paint remains a prevalent issue in New York City apartment buildings. In fact, NYC Housing Preservation & Development (HPD) issued 9,489 violations related to lead paint in New York City in 2021. Of all building violations within the purview of the HPD Code Enforcement Office, those related to lead paint are among the costliest to landlords and building owners.
Legal advice and representation from an experienced lead paint defense lawyer can help you resolve your issue with the city in the most favorable manner. If you are facing a civil lawsuit or government action based on allegations of lead-based paint violations in New York City, call the seasoned New York lead paint defense attorney Richard A. Fogel for advice and assistance.
HPD Code Enforcement Process
The NYC HPD Code Enforcement Office takes complaints from tenants regarding housing quality and safety issues. The office urges tenants to first contact the landlord or property owner with their issue and try to resolve the complaint informally. Only if that move is unsuccessful should tenants call 311 or file a complaint with the city online.
Once a complaint is filed, HPD will reach out to the building's managing agent and give them an opportunity to correct the stated condition. If the agent can't be contacted or the condition isn't corrected, HPD will begin to send out Code Enforcement inspectors to inspect the reported condition. If a child under six resides in the dwelling, the inspection will include a lead-based paint inspection in addition to inspecting for the complained-of issue, which may or may not be lead paint related.
If a violation is found, the office provides a time period to repair the violation, with the length of time allotted dependent on the issue. If the violation is not closed, tenants may initiate legal action against the landlord in Housing Court. For "immediately hazardous" conditions (including lead paint), HPD has the option of repairing the hazard at the owner's expense.
Lead Paint Violations and Other "Immediately Hazardous" Conditions
Alleged housing quality and safety violations are classified as either Class A (non-hazardous), Class B (hazardous), or Class C (immediately hazardous). Lead-based paint violations are Class C violations by definition.
For Class A violations, the landlord has 90 days to repair the violation. Penalties can range from $10 to $50 per violation, or $250 for failure to post a notice regarding the housing information guide.
For Class B violations, the landlord has 30 days to repair. Penalties can range from $25 to $100 per violation, plus $10 per violation per day.
Class C violations are the most serious, dubbed "immediately hazardous." Class C violations are broken out into heat and hot water violations, lead-based paint violations, and all others. Landlords have up to 21 days to correct violations related to lead-based paint or window guards. Heat or hot water issues must be addressed immediately, and all others are to be resolved within 24 hours.
The largest penalties among Class C violations are reserved for lead-based paint violations. While other penalties start as low as $50 and go up to $1,000, lead-based paint violations start at $250 per day per violation and can reach a maximum of $10,000 for Order 614, 616, and 617 audit violations. Violations of Order 620 start at $1,000 and can reach $5,000 per violation. An Order 619 violation can yield up to a $1,500 penalty per violation, plus misdemeanor criminal penalties including a fine of up to $500 and/or imprisonment for up to six months.
Get Help With Lead Paint Violations, Administrative Penalties, Civil Lawsuit Defense
With a Master's degree in environmental science and decades of legal experience representing building owners in cases involving insurance coverage, environmental contamination, and toxic torts, attorney Richard A. Fogel is the ideal lawyer to help you understand your lead-based paint legal exposure and fashion an appropriate response. For experienced and dedicated legal guidance on a New York lead paint, landlord defense, insurance coverage, toxic tort, or products liability claim, contact the Islip offices of Richard A. Fogel at 516-721-7161.