CSX Faces Lawsuits from Workers Based on Benzene Poisoning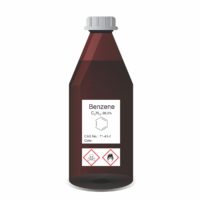 CSX, the country's third-largest rail company, is now facing a number of lawsuits filed by or on behalf of former employees who claim that their exposure to various chemicals while working for the company caused their cancer. These claims, some of which are based on exposure beginning in the late 1960s, may face substantial hurdles. Learn more about the CXS toxic tort lawsuits and claims below.
CSX Toxic Tort Lawsuit
CSX, founded in 1980 as a merger of Chessie System and Seaboard Coast Line Industries, employs roughly 25,000 workers. The company is headquartered in Jacksonville, Florida, but operates in 23 states across the country. Beginning in 2017, a number of former employees represented by a law firm based in New York began filing highly similar lawsuits against the rail company, alleging that their on-the-job exposure to toxic substances resulted in various illnesses. So far, 27 lawsuits have been filed against the company since 2017 based on toxic exposure claims, with eight of those filed so far in 2018. The plaintiffs in the claims filed this year allege that, while working for CSX, they were exposed to either diesel, benzene, creosote, asbestos, manganese, or another toxic substance, and that this exposure caused serious health issues. The workers claim to have developed such health problems as bladder cancer, breast cancer, prostate cancer, and abdomen cancer.
The employees suing CSX state in their lawsuits that they began working for the company as early as 1969 and left the company in the 2000s. In the most recently-filed case against the rail corporation, a former employee claimed that the toxic exposure he suffered while working for CSX as an electrician was a major factor in causing the stomach cancer. The man died of the disease in 2015.
Many of these claims may suffer from the problem that ultimately led a jury to dismiss one former CSX worker's lawsuit earlier this year: statutes of limitation. The recently-dismissed case was titled Parham v. CSX Transportation, Inc., and was filed by a man who claimed that his kidney cancer developed as a result of his work for CSX beginning in 1976. The plaintiff claimed that he received a cancer diagnosis in 2012 and told a VA doctor about the chemical exposure he experienced on the job in 2013. The plaintiff filed a claim against CSX in 2016. After a six-day trial, a Philadelphia jury ruled that the three-year statute of limitations had run on the Federal Employers' Liability Act, which otherwise granted the worker a right to sue based on his toxic exposure claim.
Contact New York Toxic Tort Attorney
If you're in need of help addressing a toxic exposure claim or other toxic tort litigation in New York, contact the knowledgeable and seasoned New York toxic tort defense lawyer Richard A. Fogel for a consultation at 516-721-7161.