Recent Court Opinion Appears to Diminish Protections of Attorney-Client Privilege in Insurance Coverage Matters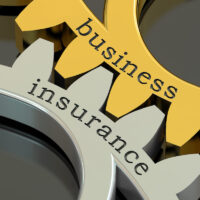 In a recent opinion issued by Judge Masley of the Supreme Court of New York, the court ruled that certain memoranda created by counsel to an insurer should be considered a discoverable document in a breach of contract and declaratory judgment action filed by an insured. (Note: In New York, the Supreme Court is the general trial-level court and not the highest court). This lower court opinion sharply reduces the protections afforded under the attorney-client privilege and work product doctrine when relied upon by insurers to shield materials produced pre-disclaimer. Learn more about the decision below, and speak with an experienced New York insurance defense lawyer for more information.
Recall claim leads to coverage dispute
The case that resulted in Judge Masley's ruling on the discovery motion is titled Otsuka America, Inc. v. Crum & Forster Specialty Insurance Co. The plaintiff, Otsuka America and its wholly-owned subsidiary Pharmavite LLC, produced dietary supplements. Otsuka obtained a policy covering, among other things, "accidental contamination, malicious product tampering, adverse publicity, and governmental recall" from Crum & Forster Specialty Insurance. After a product manufactured by Pharmavite was recalled pursuant to Food and Drug Administration intervention in June 2016, Otsuka filed a claim under their Crum & Forster insurance policy for a loss of $9 million.
Court's review of privilege log documents finds no protection by attorney-client privilege or work product doctrine
Crum & Forster disclaimed coverage in February 2017, and Otsuka filed a breach of contract and declaratory judgment action claiming entitlement to reimbursement for their loss. During the course of discovery, Otsuka disputed the discoverability of certain documents on Crum & Forster's privilege log. Crum & Forster argued that, since these documents consisted of memoranda and communications from their attorneys, they should remain privileged. Judge Masley conducted an in camera review of the documents and found them discoverable, and Crum & Forster filed a motion for leave to reargue.
The documents at the center of the dispute consisted of materials coming either directly from Crum & Forster's attorneys, or which summarized the firm's position on coverage in the matter. One document consisted of a claims adjuster's summary of the firm's findings on coverage, created prior to Crum & Forster issuing its disclaimer of coverage. Another consisted of emails between the insurer and their attorneys, but which Judge Masley found lacked "legal advice, . . . legal recommendations or attorney thought processes." The judge concluded that another email between insurer and attorney stated that the law firm had been hired to act as "claims investigators, not attorneys," and was sent "in the ordinary course of Crum & Forster's investigation to determine" coverage and the degree of loss.
Judge Masley rejected the defendant's motion and stood by her determination that the documents were not protected by privilege. The court's opinion pointed out that materials should be considered attorney work product only when the attorney was acting as such when the documents were created and were a reflection of the lawyer's "learning and professional skills," for the purpose of litigation. Since a number of the documents were produced prior to Crum & Forster's disclaimer of coverage in February 2017 and discussed whether or not coverage should apply to the claim, the judge concluded that the communications by their attorneys were made as part of a coverage opinion—i.e., in the ordinary course of the insurer's business—and thus could not be considered privileged.
This recent opinion arguably runs counter to prior opinions by New York courts. For example, the Fourth Department of the New York Appellate Division ruled in 2017 that documents prepared for an insurer by an attorney prior to disclaimer should be considered privileged where the document is primarily legal in character and where it was created to provide legal services, whether or not litigation was pending when the materials were prepared (See Celani v. Allstate Indemnity Co., 155 A.D.3d 1524.) Privilege is not automatically lost when a document addresses both legal and nonlegal matters if the primary nature of the document is legal.
If you need the help of a seasoned and knowledgeable New York insurance coverage and insurance defense attorney, contact the Long Island offices of Richard A. Fogel for a consultation, in Islip at 516-721-7161.