Court Allows Testimony from Expert That Defendants Claim is Based on "Single Fiber" Approach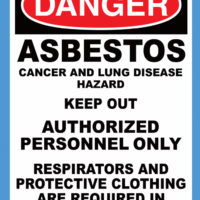 A recent ruling by a Manhattan judge in the ongoing New York asbestos litigation denied a motion by defendants to bar testimony from an expert whom defendants assert will base her testimony on a "single fiber" or "any exposure" theory of causation. This decision is in contrast to a 2016 decision by another New York judge in a separate asbestos case that barred testimony from the same expert.
The recent ruling was by Manhattan Supreme Court Justice Peter Moulton in Matter of New York City Asbestos Litigation, 190034/15. The case centers on the asbestos exposure of decedent Walter Andrews, who alleged that he was exposed to dust containing asbestos while working as a roofer and repairman. Specifically, he claimed that he received asbestos exposure in 1966 while a roofer; as a repairman working on walls, ceilings, plaster, doors, and floors between 1971 and 1977; and while working as a carpenter with flooring and insulated doors between 1977 and 1990. Andrews developed mesothelioma and filed his lawsuit for asbestos exposure against 61 defendants early in 2016. He passed away on January 29 of that year.
17 of the 61 defendants filed a motion to prevent Jacqueline Moline, a medical doctor in occupational and environmental medicine, from providing expert testimony in Anderson's case. The defendants asserted that Moline's approach to proving causation runs contrary to the ruling in Parker v. Mobil Oil. As we've discussed in previous posts, the test arising from Parker required an expert in a toxic tort case to establish that the plaintiff received "significant exposure" from a defendant's product, if not the specific quantity to which the plaintiff was exposed. Additionally, the expert should be able to support this testimony with evidence of what dosage of a particular toxin is needed to bring on the disease. The defendants to Andrews' claims argue that Moline was planning to use the "inverse" approach to proving causation which Parker deemed invalid. Andrews' attorneys countered these arguments by offering decisions from three cases before the First Department of the Appellate Division, each of which found expert testimony that exposure to visible asbestos-containing dust was able to cause asbestos-related cancer sufficient to support juries' decisions on causation.
The defendants' arguments seemed likely to succeed, based on a ruling last year made by fellow Manhattan Supreme Court Justice Barbara Jaffe. Moline had been presented as a potential expert witness in another asbestos tort action, Juni v. A.O. Smith Water Products, where her testimony similarly lacked any quantification, and Jaffe ruled that the testimony wasn't admissible. However, Moulton departed from this reasoning, finding that plaintiffs did not need to precisely quantify expire levels, and the reading of Parker which defendants proposed would "forestall recovery in nearly all asbestos cases." Moulton quoted a 2011 Appellate Division decision saying that requiring expert testimony meet this high standard "would create an insurmountable standard that would deprive these toxic tort litigants of their day in court."
Moline has been barred from providing expert testimony in federal cases under the much stricter Daubert standard. She has been quoted as saying that she doesn't care about evidence, just about helping injured or sick people. Of course, lawsuits are concerned with evidence about causation of the injury, not just that the person is injured.
For assistance with a toxic tort or insurance defense matter, contact the seasoned and effective New York toxic tort attorney Richard A. Fogel for a consultation, at 516-721-7161.