Appellate Division Finds Bad Faith where Business Interruption Coverage Not Provided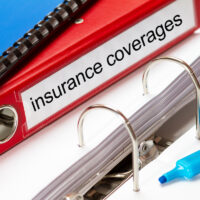 A recent opinion issued by the First Department of the New York Appellate Division concluded that the trial court erred in dismissing a claim that was based on an insurer's failure to provide business interruption coverage during a protracted investigation into a policyholder's claim. Learn more about the case below and contact an experienced New York insurance coverage lawyer with any questions.
New York courts don't recognize a cause of action for bad faith claims handling. Nevertheless,  starting in 2008, insureds have been more and more successful in winning awards of consequential damages by claiming that an insurer's bad faith conduct was a violation of the implied covenant of good faith and fair dealing. Insureds who face a loss as the result of their insurer's delay in processing a claim, such as was the case in the Appellate Division's recent opinion, now have the opportunity to pursue consequential damages under this theory. Earlier in 2019, the First Department considered another case where an insured sought consequential damages for bad faith claims handling. In that case, D.K. Prop., Inc. v. National Union Fire Ins. Co. of Pittsburgh, Pa., the insurer argued that the insured seeking consequential damages under a bad faith argument should need to satisfy a heightened pleading standard, but the court rejected this argument.
The opinion in Certain Underwriters at Lloyd's v. BioEnergy Development Group, LLC, was issued on December 5, 2019. In the case, an insured had filed a counterclaim against their insurer for a breach of the implied duty of good faith based on the insurer's failure to pay over $6.8 million in business interruption coverage after the insured's plant was badly damaged. The insurer balked at paying this bill until an appraisal panel awarded over twice what the insureds initially sought. That panel also arrived at an assessment of what the insurers owed in property damage coverage, but the insurer would not pay the full amount. The insured sought consequential damages as compensation for its losses due to the insurer's delay in paying funds needed for the reconstruction of the insured's plant, as well as for attorneys' fees incurred as a result of seeking these funds. The First Department reversed the trial court and denied the insurer's attempt to dismiss these claims, reasoning that it was foreseeable that denial of a claim for business interruption coverage would result in an insured suffering substantial losses due to the interruption in business and related attorneys' fees.
For seasoned legal guidance on a matter related to New York insurance coverage or CGL defense, contact the experienced Long Island insurance coverage attorney Richard A. Fogel at 516-721-7161.