Appellate Division Rejects Toxic Exposure Claim Based on Insufficient Quantification of Exposure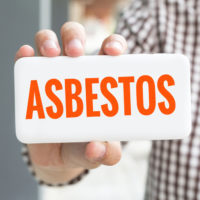 Yet another court has offered an interpretation of the standard created by the Court of Appeals opinion in Parker v. Mobil Oil. The First Department (Manhattan and The Bronx) of the Appellate Division vacated a jury's award of damages in an asbestos case, finding that the plaintiff's expert testimony did not meet the Parker standard for proving that plaintiff's injuries were caused by the exposure to defendant's product.
In the February 28, 2017 decision Juni v. A.O. Smith Water Products Co., a mesothelioma victim asserted that his disease developed while working with brake pads and other asbestos containing friction products manufactured by Ford Motor Company, as well as with other manufacturers. A jury held in plaintiff's favor and awarded damages against Ford, and Ford appealed to have the verdict set aside on the basis that the verdict was not supported by legally-sufficient evidence. Ford argued that the expert testimony offered by plaintiff failed to meet the standard set in the standard-setting toxic exposure case Parker v. Mobil Oil, and the Appellate Division agreed.
The plaintiff's two experts at trial, Dr. Jacqueline Moline and Dr. Steven Markowitz, each testified that the products with which plaintiff worked used asbestos-containing ingredients that could cause mesothelioma when inhaled. However, each failed to offer a calculation demonstrating the quantity of exposure to asbestos that plaintiff experienced while working with Ford's products. The experts were also unable to distinguish evidence presented by defendants supporting the conclusion that the type of asbestos in Ford's products are less likely to cause mesothelioma than other forms of asbestos.
The Appellate Division concluded that:
The fact that asbestos. . . has been linked to mesothelioma, is not enough for a determination of liability against a particular defendant; a causation expert must still establish that the plaintiff was exposed to sufficient levels of the toxin from the defendant's products to have caused his disease.
The Appellate Division explained that, even if plaintiff was not able to offer the specific amount of the asbestos to which he was exposed, he would still need to prove through some other means such as a generally accepted scientific model that he was exposed to sufficient quantities of asbestos in defendant's product to cause Mesothelioma. The court's opinion suggested that plaintiffs might use scientific studies proving that workers in the same or very similar roles were likely to develop mesothelioma, or mathematical models demonstrating the degree of exposure which the plaintiff likely experienced over the course of a career. The Appellate Division rejected the plaintiff's theory that defendants should be liable under a "cumulative exposure" theory, "where even a single exposure to asbestos can be treated as contributing to causing an asbestos-related disease."
For assistance with a legal issue relating to a toxic exposure, toxic tort, or insurance coverage matter in New York, contact the knowledgeable and seasoned toxic tort and insurance coverage litigator Richard A. Fogel for a consultation, at 516-721-7161.