Appellate Division Denies Request for Summary Judgment or Frye Hearing to Condo Board in Mold Personal Injury Suit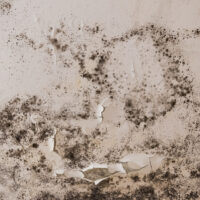 Mold personal injury lawsuits in New York have almost universally been dismissed because the expert opinion submitted by plaintiffs does not meet legal causation standards to show that mold caused the  claimed vague personal injuries. See Fraser v 301-52 Townhouse Corp., 57 A.D.3d 416, 870 N.Y.S.2d 266 (1st Dep't 2008). However, a recent decision from the Appellate Division, Second Department (Brooklyn, Queens and Long Island) appears to open the door to mold personal injury claims.
In Davydov v. Board of Managers of Forestal Condominium, 185 A.D.3d 548, 126 N.Y.S.3d 510 (2nd Dep't 2020), the appellate court affirmed the denial of summary judgment to the condo board based upon lack of causation even though plaintiff's only "expert" evidence was unsworn medical reports and plaintiff's injury claims were similar to vague claims that had previously been thrown out by the courts. The Davydov court explained that defendant's expert had failed to address all of the vague claimed injuries of plaintiff because the expert's opinion was limited to "neurological and cognitive symptoms", and on this basis distinguished the contrary holding and controlling precedent of New York's highest court, the Court of Appeals, in Cornell v. 360 W. 51st St. Realty, LLC, 22 N.Y.3d 762, 986 N.Y.S.2d 389 (2014). In particular, the Davydov court noted that defendant's neuropsychologist failed to address plaintiff's claims of toxins in his urine. The court did not seem bothered by the fact that plaintiff submitted no expert evidence at all and ignored the controlling law of toxic tort causation set forth in Parker v Mobil Oil Corp., 7 N.Y.3d 434, 824 N.Y.S.2d 584 (2006).
The Davydov court further affirmed the  denial of a Frye evidentiary hearing on the admissibility of plaintiff's "expert" submission commenting in a one line explanation that "the question of whether specific contaminants cause physical injury does not present a novel scientific theory" and "therefore defendants are not entitled to a Frye hearing." The court cites a 2006 split decision First Department case involving  landfill toxic tort exposure that essentially holds that toxic tort cases never require a Frye hearing and conflicting causation evidence should be dumped in the lap of the jury. See Nonnon v. City of New York, aff'd 9 N.Y.3d 825, 842 N.Y.S.2d 756 (1st Dep't 2006). Both decisions make little sense as explained by the dissent in Nonnon. The Frye issue is causation of the claimed injuries by the claimed toxin, not whether the plaintiff's expert used accepted scientific data. Moreover, the Davydov court did not have an expert opinion at all; just hearsay medical records that are incapable of cross-examination allowing for example, a general practitioner that is not a toxicologist to offer an opinion on whether mold caused a particular vague symptom such as "dizziness", "headaches" or "rashes" without any apparent refence to toxicology studies. This holding also flies in the face of Parker as well as Fraser where the courts did hold Frye hearings.
Accordingly, in Davydov, the Appellate Division appears to invite plaintiffs to commence mold personal injury suits based on little more than hearsay records from unqualified medical doctors and directs the lower courts to let the jury decide.