New York City HPD Annual Property Registrations Include New Lead Paint Questions and Hotels Are Also Required to Respond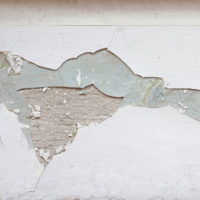 As previously reported on my website, Local Law 1 of 2004, 27 NYC Admin Code 2056.1 et seq., was amended effective February 2021 to broaden the lead paint statute in New York City from multiple dwellings (3 or more units) to all rental units regardless of size. The amendments also tightened record keeping requirements for the annual surveys, lead inspection, abatement activities, and turnover provision repairs as well as imposed new enforcement and regulatory requirements on the New York City Department of Housing Preservation and Development (HPD). It appears that HPD is implementing those new requirements by including a new lead paint section in the annual property registration statement that must be filed by all landlords and other commercial property owners including hotels and at least one hotel was told by HPD that it must respond to the lead paint questions "because Local Law 1 applies to hotels".
The application of Local Law 1 to a hotel is certainly a novel question of law. A quick check of Westlaw fails to reveal any published cases in which a court held a hotel liable under Local Law 1 and I was not able to locate any published comments or articles suggesting such liability. However, the idea is not as absurd as it sounds at first glance. Hotels have long been defined as a type of multiple dwellings in New York City under housing law unrelated to lead paint. The 2021 amendments to Local Law 1 defined "residing" to include any child under age six that stays at the premises more than ten hours per week. That is certainly broad enough to include children at hotels even for short stays. Moreover, some hotels are targeted towards long term residents. Indeed, New York City sometimes places homeless families in hotels. Thus, it is conceivable that the facts of any given case may make the hotel look indistinguishable from an apartment. The more a hotel looks like an apartment, the more likely a court would apply Local Law 1.
What is the significance of applying Local Law 1 to a hotel? Most important to hotels, the 2021 amendments require all buildings built before 1960 to be inspected and remediated of lead paint hazards within five years unless a child under age six resides there in which case it must be completed within one year. Accordingly, a hotel owner cannot ignore that 50-year-old lead paint may still be present. In addition, the statute includes a presumption of lead paint in pre-1960 buildings and notice of the same to the landlord. This makes hotel owners easier targets for lead paint lawsuits. The statute of course still contains the annual child/lead paint survey requirement but in most cases that should be inapplicable to a hotel.
It appears that in changing the annual registration to include lead paint questions, HPD is effectively notifying the building community that it better start taking affirmative action to remediate legacy lead paint. That of course has always been the purpose of the statute and the intention of the City Council. The best advice I can give any building owner is to have all pre-1970 buildings (1970 is when lead paint was banned from the United States) inspected for lead paint by a qualified contractor and remediate any positive results before there is a problem. It certainly is less expensive to be proactive than to be reactive to an uninsured lawsuit for lead poisoning by a child. By insisting hotels answer the lead paint questions, HPD is putting the hotel industry on notice that it is not exempt from these laws.