New York Federal Court Requires Professional Liability Insurer to Pay for Internet Fraud Scheme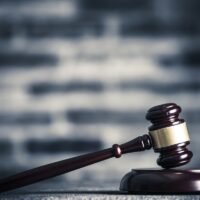 A federal court in New York recently issued a ruling on a hotly contested matter between a financial technology company and its professional liability insurance provider. The coverage dispute arose when the insured party fell for an Internet fraud scheme and gave away millions of dollars of its client's money. Learn more about the case below, and contact an experienced New York insurance coverage defense attorney for help with an insurance legal matter.
Court ruling underlines the need to eliminate ambiguity in policy language
The case titled SS&C Tech Holdings v. AIG Specialty Insurance Co. concerns a financial technology company, SS&C, which provides business processing management services to its clients. SS&C obtained an insurance policy from defendant insurer AIG, which includes professional liability coverage. The professional liability coverage includes payment of loss resulting from a "claim alleging a wrongful act" by SS&C.
SS&C was defrauded by internet hackers. They received "spoof" emails (emails that fake their origin) ostensibly from one of their clients, requesting wire transfers of the client's funds. Believing the emails to be genuine, SS&C transferred nearly $6 million of its client's funds into overseas accounts that did not, in fact, belong to the client. The client, in turn, sued SS&C, alleging gross negligence, breach of contract, and deceptive trade practices. After several rounds of motions to dismiss, only the breach of contract claim remained. The parties eventually settled.
SS&C alerted AIG of the situation, informing them that they may have a covered loss. AIG, in turn, paid for SS&C's legal defense costs but refused to pay for the settlement amount on the basis of exclusions in the policy. AIG claimed that the loss resulted from SS&C's exercise of "authority or discretionary control" over client funds. According to the policy, "[t]he monetary value of any funds lost due to [SS&C's] exercise of such authority or discretionary control" is expressly excluded from coverage.
The court rejected AIG's argument. The court found that SS&C had only limited administrative control over the funds–SS&C could only transfer funds with a signed letter of transfer from the client, not based on its own authority and discretion. AIG also tried to argue that the policy excluded coverage for client funds that were "lost" as a result of SS&C's professional services. SS&C countered that the funds were "stolen," not "lost," a distinct concept. The court found that both AIG and SS&C's interpretations of the policy were plausible based on the policy language ("stolen" funds might or might not be excluded as "lost" funds), rendering the policy ambiguous. Where a policy is ambiguous, the court will find in favor of coverage. Accordingly, the court ruled that AIG was required to cover the settlement.
The court's ruling is a strong reminder to both insurance companies and policyholders to carefully read policy language and ensure that their expectations as to the scope of coverage are met. This matter turned on very nuanced definitions of phrases like "discretion" and "lost." The expectations of all parties should be made clear at the outset of coverage, rather than down the line when a loss occurs.
For knowledgeable and effective legal guidance on a New York insurance defense or toxic tort claim, contact the Islip offices of Richard A. Fogel at 516-721-7161.